FLOORING 101
The Joy of Carpeting
Carpet is warm and welcoming, quiet, and comforting … it's no wonder that it continues to be the flooring of choice in many areas of the home. Carpet is soft and quiet underfoot, providing a comfortable place to sit and play. It also provides secure footing and a more forgiving surface in case of falls. Additionally, carpeting provides insulation value, brings warmth to your living spaces and dampens sound, making for a more peaceful home.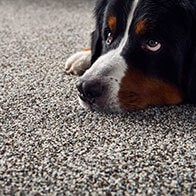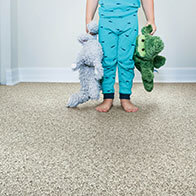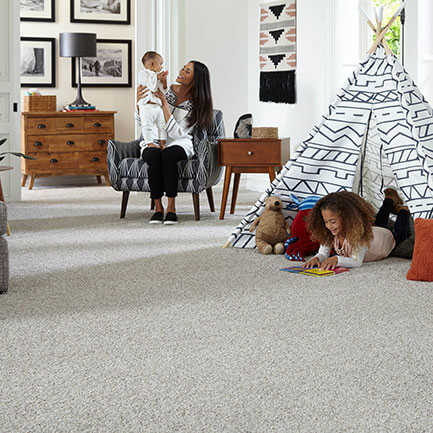 Not sure what sort of carpet you want in your home? Get inspired by our gallery of rooms featuring carpet.
If you have questions about carpeting, you're not alone! We've compiled our answers to many of the most common questions we hear from our customers about carpeting.
CARPET CARE & MAINTENANCE
Carpet fibers are designed to resist soil and stains, but that doesn't eliminate the need for regular cleaning. Follow a good carpet care & maintenance routine to prolong the beauty and life of your carpet. It'll also maintain good indoor air quality and keep your warranties intact.
CARPET STYLES
With an array of styles and colors, you're sure to find carpet that's absolutely perfect for you, your home, and your family's budget at Flooring 101.