FLOORING 101
Easy to Install Luxury Vinyl Floors
Almost all luxury vinyl flooring products feature click installation. Easy-to-handle boards are designed with interlocking edges that smoothly connect and lay flat against the subfloor. In this type of installation the floor is laid or "floated" over the subfloor, not fixed in place with adhesive or nails. With a glueless installation, there's no need for special tools or carpentry skills. A laminate floating floor goes down fast and easy with just a few common household tools, making it a popular DIY project for weekend warriors.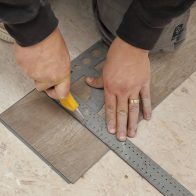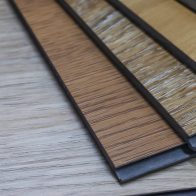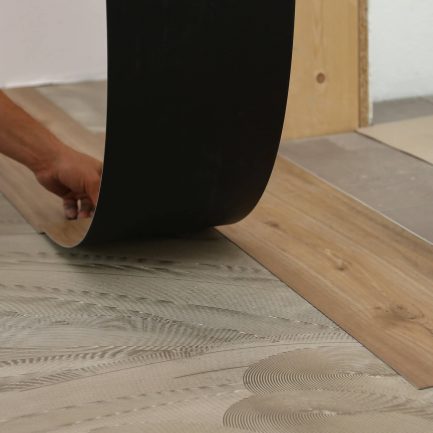 Advantages of Installing Luxury Vinyl Floors
Vinyl flooring can be installed in any room above, on grade or below, especially basements where solid wood flooring is not recommended. Vinyl can go directly over most existing floors including tile, laminate, concrete and wood as long as the surface is flat, clean and dry. To maintain the floor's integrity, no matter what the subfloor material, use the manufacturer's recommended vinyl underlayment. This will cushion boards to reduce noise and premature wear as well as act as a vapor barrier. Some products have underlayment already attached.
Should your luxury vinyl floor ever become damaged, repairing it is an easy fix too. Just cut out the damaged boards and snap the new ones into place. For this reason, it's a good idea to keep a few boards on hand after installation.
Vinyl Care & Maintenance Tips
Use mats or area rugs – Place doormats both outside and inside entryways to trap dirt and moisture before it's tracked into the home. Remember to clean mats regularly too.
Rotate furniture – Occasionally move your furniture to change foot traffic patterns and indentations. In additional, use floor protectors under the legs of tables, chairs and couches to lessen the weight distribution.